Congregational Singing
Congregational singing is the heart of our music ministry at Morningside. Our songs praise God for His greatness and proclaim our love for Him. Every service includes the opportunity to sing songs from multiple eras of church history, including our own. Contact us for a copy of the lyrics and music of any song we sing.
Choir
If the Lord has gifted you in music, why not use that gift at Morningside? Our choir and orchestra assist in congregational singing whenever possible and present music during most Sunday services. The music we sing is rich in doctrine, conservative, and graceful in arrangement. We welcome new members in all sections and for all ability levels January through October. Child care and transportation assistance are available. For more information or to get involved, please begin the process now or contact our music pastor Todd Jones.
ORCHESTRA
To complement our choir the Lord has given to Morningside gifted musicians who have a desire to honor Him and edify His people by exercising their talents in music. Our orchestra consists of strings, woodwinds, brass, and percussion instruments. Not every church has the opportunity to expand their music ministry to include an orchestra. We thank the Lord for this addition and desire for it to magnify further our Lord during the worship services. For more information or to get involved, please contact our orchestra director Randy Carrier.
sACRED rECITALS
We schedule sacred recitals every few months from our church family. All ages and skill levels are invited to participate. If you would like to sing or play, please submit the form below. Print registration forms will also be available in the Larry Carrier Music Hall. Please contact the church office or Pastor Jones (tjones@morningside.org) with any questions!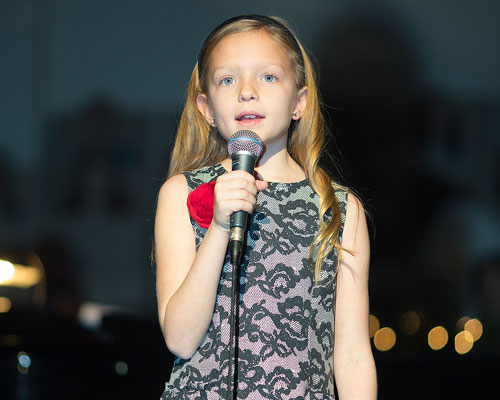 CHILDREN
Children have a special place in God's heart like no other. When they exercise their voices in singing to the Lord, it definitely adds to our worship service! Our children's choir is open to children in Grades 1–6, and practice is held each Sunday during the school year from 4:15–5:15 pm. For more information or to get involved, please contact our music pastor Todd Jones.
CHRISTMAS PROGRAMS
Christmas is a great time of year to celebrate the birth of our Savior, Jesus Christ. We take several opportunities during the month of December to reflect on the true meaning of Christmas through the means of music and/or drama. The English adult choir and orchestra as well as the Hispanic church usually give programs on the second Sunday in December followed by a program from our children on the third Sunday of the month. During the Sunday School hour on the Sunday prior to Christmas, we hear special music presented by our children and youth. Please view the church calendar to see when the programs are scheduled for this year.